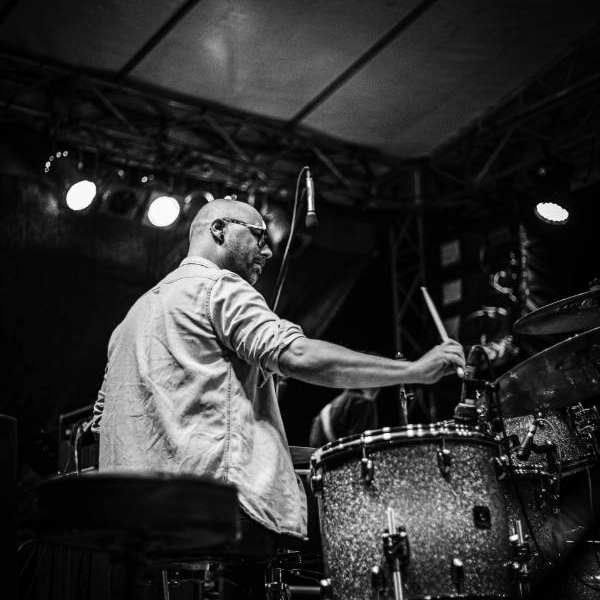 Sven Bloemen is a Belgian drummer and educator. Besides running his own drum school
Decent Drums
for years, he is the drumming force in several musical projects including the
Stef Paglia Trio
.
In the past Sven has had the pleasure to work with some great bands and artists like RONES, The Bluesbones, Big Mama's Kitchen, Glenn Claes, … and many more. Sven is also active as an independent session drummer.
In 2014, Sven started his own drum school
Decent Drums
in the pursuit of a wholesome and thorough education for students eager to learn the drums. He set out to teach students of all strokes, independent of age, previous musical knowledge or training. To meet this goal, his approach to educating his students the art of drums is highly personalized.
If you want to find out more about Decent Drums, or if you are interested becoming a student yourself, please visit www.decentdrums.com for more information.
Listen to our new EP, Light & Darkness, available on all mayor streaming services!
RONES was a rockband I was involved in from around 2007 till the end in 2012.
I think the music we made is still relevant and I am proud to have been a member of this band.